Award Winning Quick Fit Plug Base
Connected Switchgear have designed an Award Winning range of Quick Connect products designed to give sparkies a reliable terminated wiring connection at an affordable price. You save time, and so that means you save money!
In our world that's a win win, a happy ending, a lay down misere!
Who likes the inconvenience of standing on the top of a ladder or curled over in the fetal position in side a roof space stripping the insulation of electrical cable, splicing wires together and screwing tight the terminal connection and whatnot? The first connection feels like – we got this, the second – ok, the third – your eyes start to water, by the 4th you thinking about downing tools and going to the pub for a beer, and its only 7:30am! You realize this day is never going to end!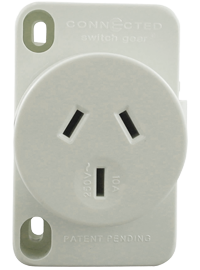 Oh yes, we have all heard of quick connect brands of product out there where you have to first strip the outer layer of insulation of the wiring cable, or that ridiculous brand that leaves you standing on the top rung of a ladder with 2 half shells in each hand trying to lay a cable flat inside the guide with your handy third hand.
What's quick about that?………..they wouldn't have a clue.
But let's face it, other brands can't boast a "Australia Good Design Award" Trophy ….. can they?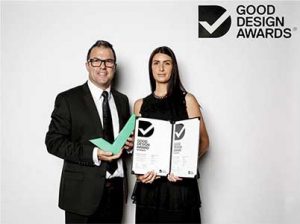 Maybe we missed their news bulletin. But we don't have time to sit around and wait for it, we are on to creating our next masterpiece.
Stick with the guys that know, once you've tried Connected Switchgears' Quick Fit range of product……. you'll never go back!
Double Power points and plug bases from 1mm 2Core+E to 2.5mm2 2Core+E can be terminated in 4 seconds! No that's not a misprint, and no you don't need glasses – FOUR seconds!
It's as simple as step 1 2 3. Watch the video below.