Inherent Risks of Inexperience in International Manufacturing
Here's a topic of conversation that gets a whole bunch of attention in a broad range of industry sectors and the Electrical trade is no different. After a decade of treading these very boards Connected Switchgear has just about seen it all, so in the spirit of breaking it all down in laymen's terms for better understanding, here's our interpretation…
In the last 20 years globalization of manufacturing has been broadly seen as a benefit to the world's economy. Gone are the days when each country had its own manufacturing industry that was not exposed to the effects of a global playing field. The result is greater competition in terms of technological achievement in addition to lower pricing for consumers.
The electrical industry within Australia, like most other countries around the world have greater access to products on an international scale and an ability to purchase them easily. Many consumers purchase internationally because they assume they are gaining an advantage in terms of product range and pricing.
Let's use the electrical industry within Australia as an example. Traditionally, electrical products are manufactured or sourced by importers and typically sold through supply chains like electrical wholesale stores, who then on sell their product to trade electricians.
In the last 10 years the number of global manufacturers seeking to capitalize on various markets including the electrical market in Australia has increased. These manufacturers have targeted various companies within the industry whether they be current suppliers, electrical wholesale stores or trade electricians with a view to increase company sales in the electrical industry within Australia. However this is done with ignorance in understanding the consequences and a complete lack of regard for the effects in the medium to long term future, by only considering the short-term gain.
Current Strategy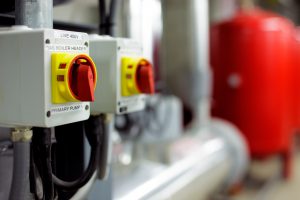 Let's use the example of Joe from ABC Electrical Services. He has just received an email from a company in China offering a variety of electrical wiring accessories for the Australian market at prices way below what they would currently pay through their affiliated Australian electrical wholesale store. This seems like a great opportunity to Joe because buying at a much cheaper rate will make his business better able to compete when tendering for contract electrical work. Joe may have heard that twice a year there is a large electrical product fair in Guangzhou China that brings all suppliers together in one central location that makes sourcing directly an easy and appealing option.
Risks & Pitfalls
Joe jumps on a plane and heads overseas, happy he is about to save a fortune and retire early on the island of Majorca, or worse still he thinks it is simple enough to communicate his requirements to the manufacturer by email without ever having to travel abroad to find out who he is dealing with. What Joe hasn't weighed up is the risks of international trade, communication problems, quality problems, and proper product certification and support are essential outcomes necessary to trade successfully in the international arena of the electrical industry.
You might create an example where Joe buys in a few pallets of plug bases or GPO's, wire them up in a building, only to realize that a large portion has failed. Who does he call? How does he get the manufacturer to assist and support him? Or worse still the customer complains to the ERAC and a ERAC search reveals the product is not certified as a declared article for sale and use in Australia? Or he opens the doors of the container only to realise that what he has just received is not what was agreed. The cost to rectify the problem greatly exceeds the potential gain, therefore creating a false economy.
In other situations where the purchase does go well in the result of a tradie purchasing a product directly from the manufacturer at a lower price, it creates a shift in the supply chain and therefore a decline in sales for the electrical wholesale store. So then pressure is placed upon them to source cheaper products, which in turn puts pressure back on suppliers and manufacturers.
So the whole cycle continues driving down prices and forcing manufacturers to find ways to reduce manufacturing costs, which sadly usually means lower product quality and an inconsistent approach to business from those desperate to survive in a globalized world.
Whilst many suppliers, wholesale chains and trade contractors seem to be driven by the short term gain of either selling direct or buying direct, CSG remains focused on industry sustainability by supporting the electrical wholesale supply chain and in providing quality product and support to the trade contractor at a fair price.